Client: Samsung & Elkjøp, Denmark | Agency: Cheil Nordic
We built an interactive product wall made of matte screens called micro tiles, and light boxes. It became an attractive display that could also be used for messaging. By the time for the grand opening of the shop-in-shop, we synced the animations with the launch of the new Galaxy A phone.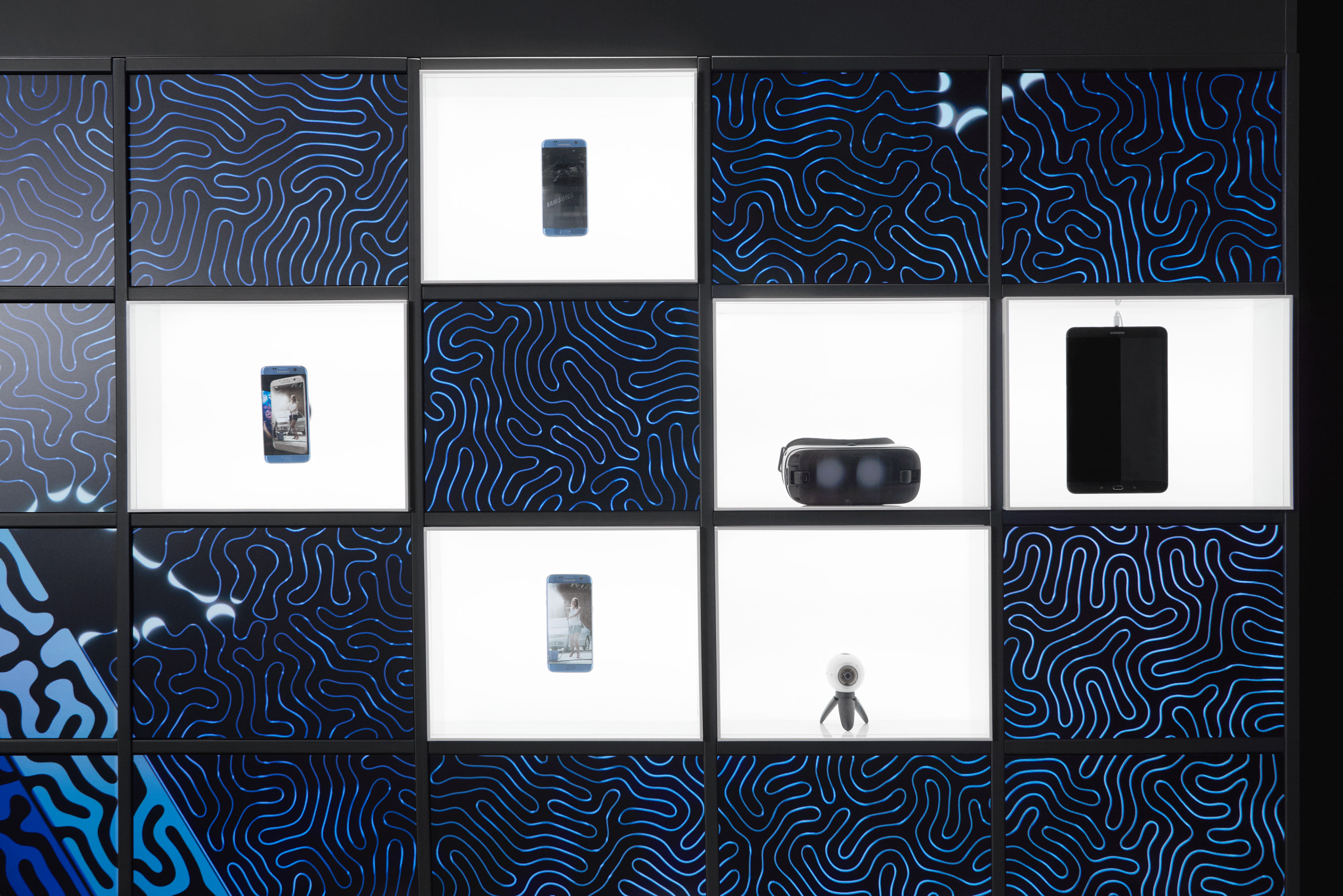 Inspired by the shapes of the letter A in the Galaxy A-series we created 3 short animations, together with agency Bsmart. 3 smart phones, 3 colors – gold, blue and purple. Each animation ending in the message Introducing the new Galaxy A5 | A3 phone.
"When we connect things, they get better"
We dedicated the shop window to IoT by creating an installation. A smartphone surrounded by connected home appliances and wearables from Samsung. The product icons are cut out and illuminated in blue. The artwork is framed by two neon tube circles, glowing in white.
Iconography created by me